BESPOKE door & JOINERY experts...
One stop solution with quality assured...
With decades of manufacturing excellence, we offer you bespoke doors to meet your exact specification and needs.
Our Fire Doors are all fire rated based upon their fire-resistance rating.
We offer  30 minutes (FD30),  60 minutes (FD60), 90 minutes (FD90) to the highest level: 120 minutes (FD120).
Our specialist fire doors are accredited under the IFC certification and BM TRADA 'Q' Mark Fire Schemes.
We offer high quality bespoke steel door solutions to match your exact specification and project needs.
The steel doorsets are designed to provide you with the best protection when you need it the most. Each door is built to order with a wide of range of choices for hardware, frames, vision panels, finishes and much more.
Our steel doors are independently tested to the recognised PAS24 standards & Secured by Design (SBD).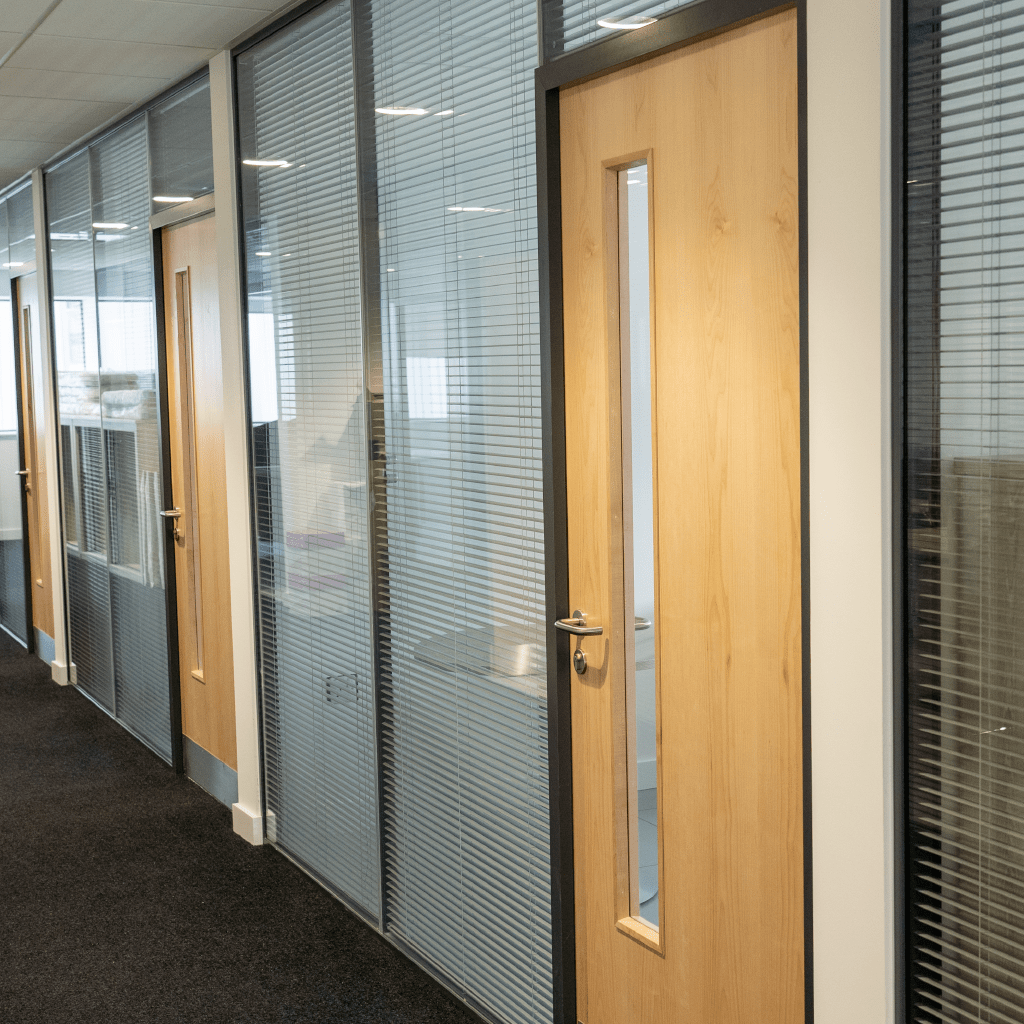 Our acoustic doors are fire rated as standard. We offer acoustic ratings ranging from 30db to 45db to meet high performance requirements.
Our bespoke acoustic doors can be manufactured in a range of wood and finishes in a variety of different laminates, paints and veneers. 
We supply HTM (Health Technical Memorandum) compliant doors which are classed as severe duty doors and are manufactured to suit the most demanding medical environments.
Our doors come with a smooth anti-bacterial coating, making it easier to clean. Our high-quality doors can withstand intensive use and cleaning regimes.
We offer an extensive range of internal security door solutions in a range of sets and finishes that comply with PAS 24 standards without compromising on aesthetics and performance.
Our doors are custom made and designed with security in mind. They are suitable for many applications such as factories, warehouses, commercial offices, hospitals, hotels, car parks and more. 
We provide the one stop solution and supply with you pre-hung doorsets.  
We can also supply the following ironmongery on request such as handles, locks, latches, hinges, cylinders, push plates, kick plates, signage and door closers.
Don't risk non-compliance, all our ironmongery is fully certified and compliant.
Incorrect installation of the ironmongery, will result in the fire door not performing in the event of a fire.
Lippings are applied to all four edges of our door, providing you with optimum protection. 
We provide lipping's that are provided with a minimum thickness of 8mm.
In addition, lippings can be provided exposed as well as concealed.
Glazing beads ensure glazed vision panels remain in place.
The beads can either be matched or contrasted to the face finish of the door. We can offer the following profiles, flush square bead, flush circular bead, flush angled bead and bolection bead.
We offer a variety of seals, from fire, smoke and acoustic intumescent strips. 
We supply a range of colours to match or contrast to the finish of the frame
Our intumescent strips are in accordance with BS 476:Part 22:1987 and NHBC approval.
We offer a large range of glass designed and types, focusing on integrity and acoustics to provide solutions that are fit for the application of the door.
Our technical team will help assist on the options available to ensure the correct glazing is specified.
We offer a range of clear and obscure designs of glass for fire and non-fire glazed doors.
Our Vision Panel designs comply to Approved Document M and BS 8300.
Fire Rated Glass & Timber Partition Systems
We offer a range of timber partitions and fire  rated screens.
Fire rated glass (also known as Fire Resistant Glass) is a specialist glass, it is proven to provide a period of protection.
We provide tested, certified and proven fire rated screen systems that meet the demands of applications such as modern offices, schools, universities and hospitals. 
We offer a range of different door finishing options include traditional wood veneers, laminate, wood stain finish and paint grade or paint ready. 
With limitless options of patterns, materials, colours, and performance properties we can craft your desired bespoke requirements without compromising on functionality or design. 
Our highly experienced technical team will work with you to meet your requirements and recommend the appropriate solution.